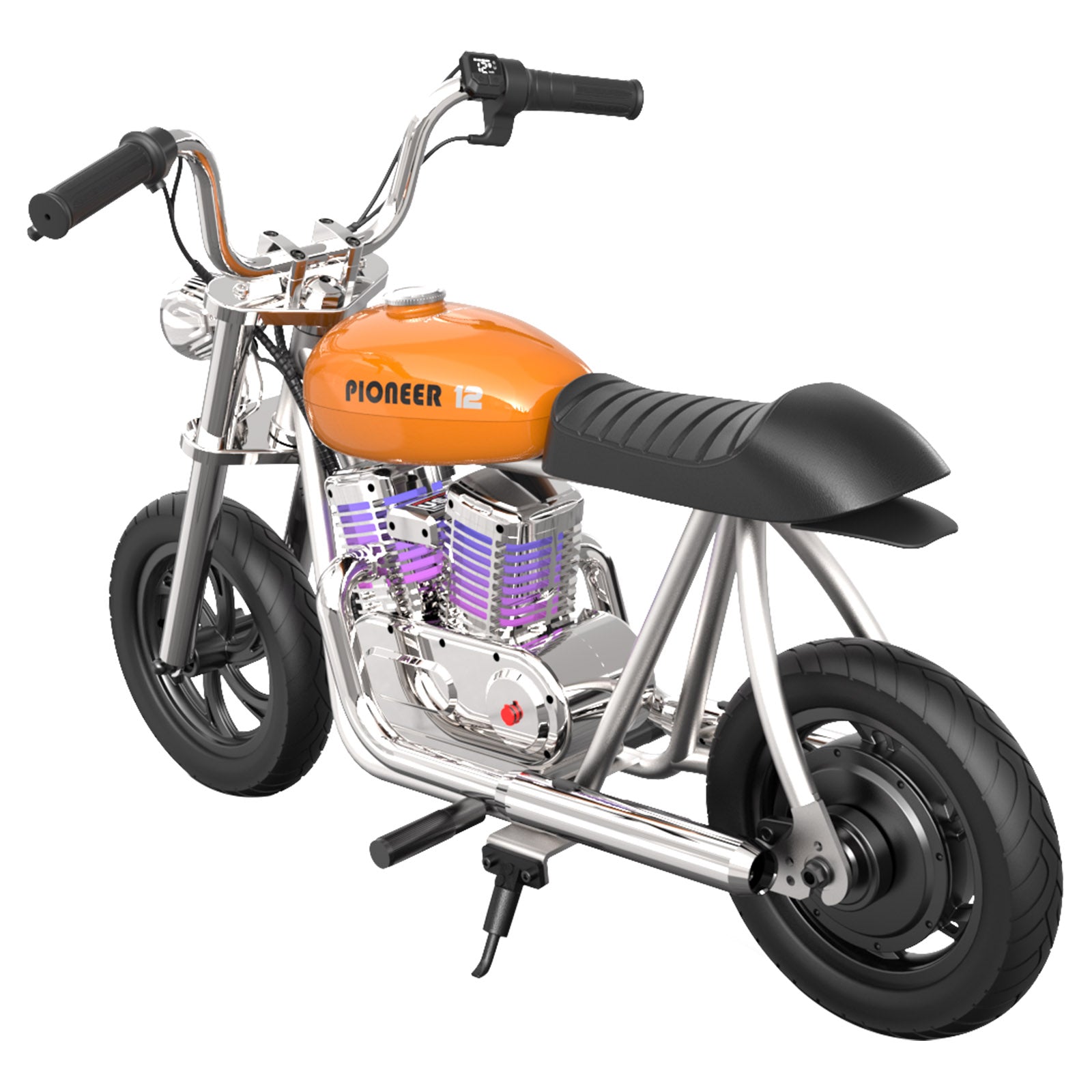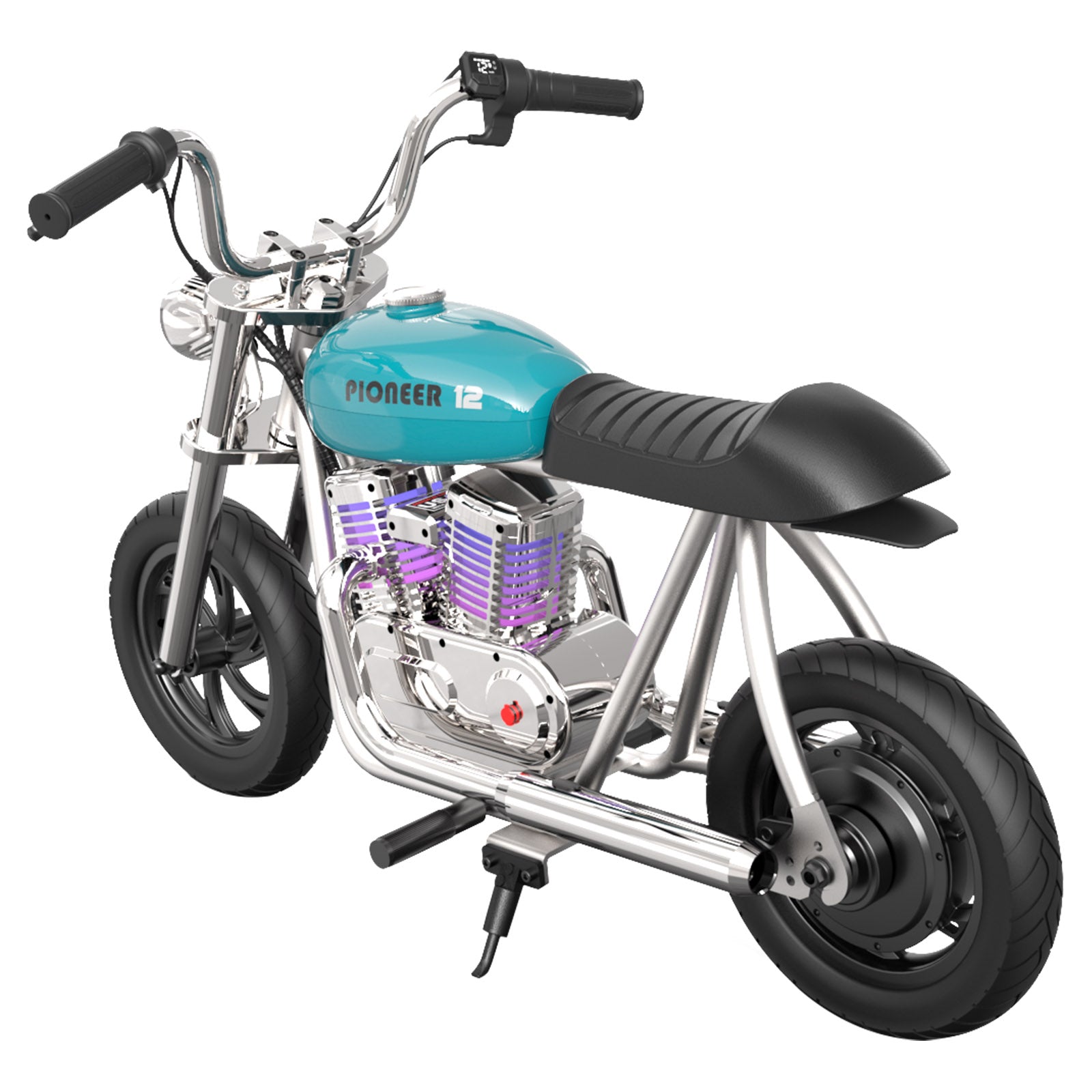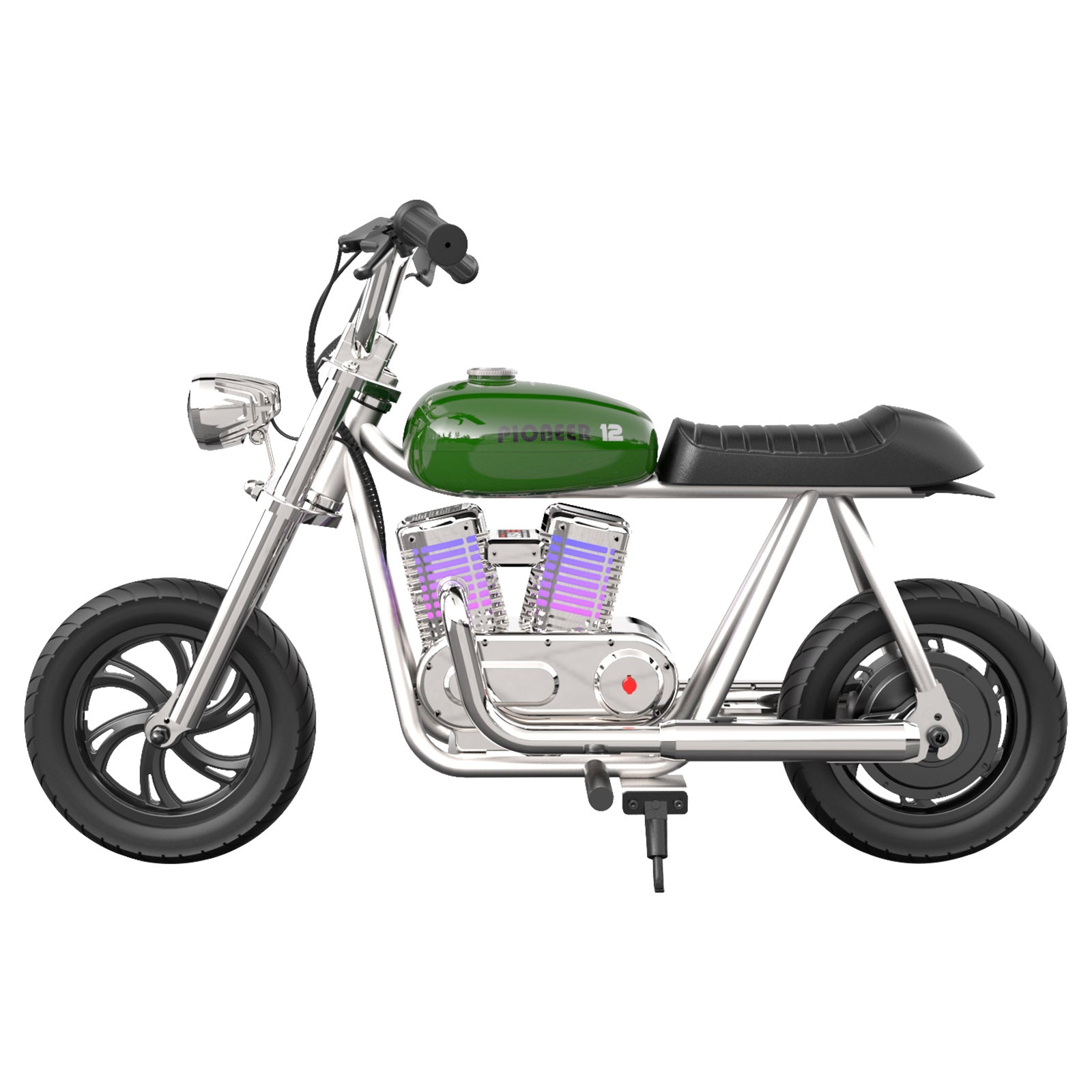 HYPER GOGO Pioneer 12 Plus (with APP)
---
The Smartest Kids' Motorcycle Ever
Crafted for Endless Fun
Build with Safety in Mind
Excellent Choice for Kids
One-Hour Seamless Riding Pleasure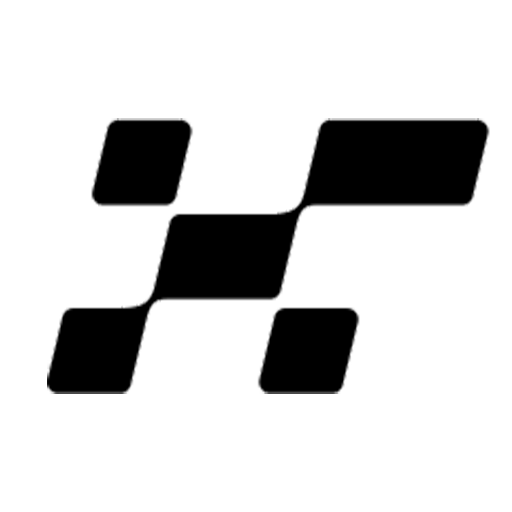 Pioneer 12 Plus (with App)
Kids' Motorcycle with App Control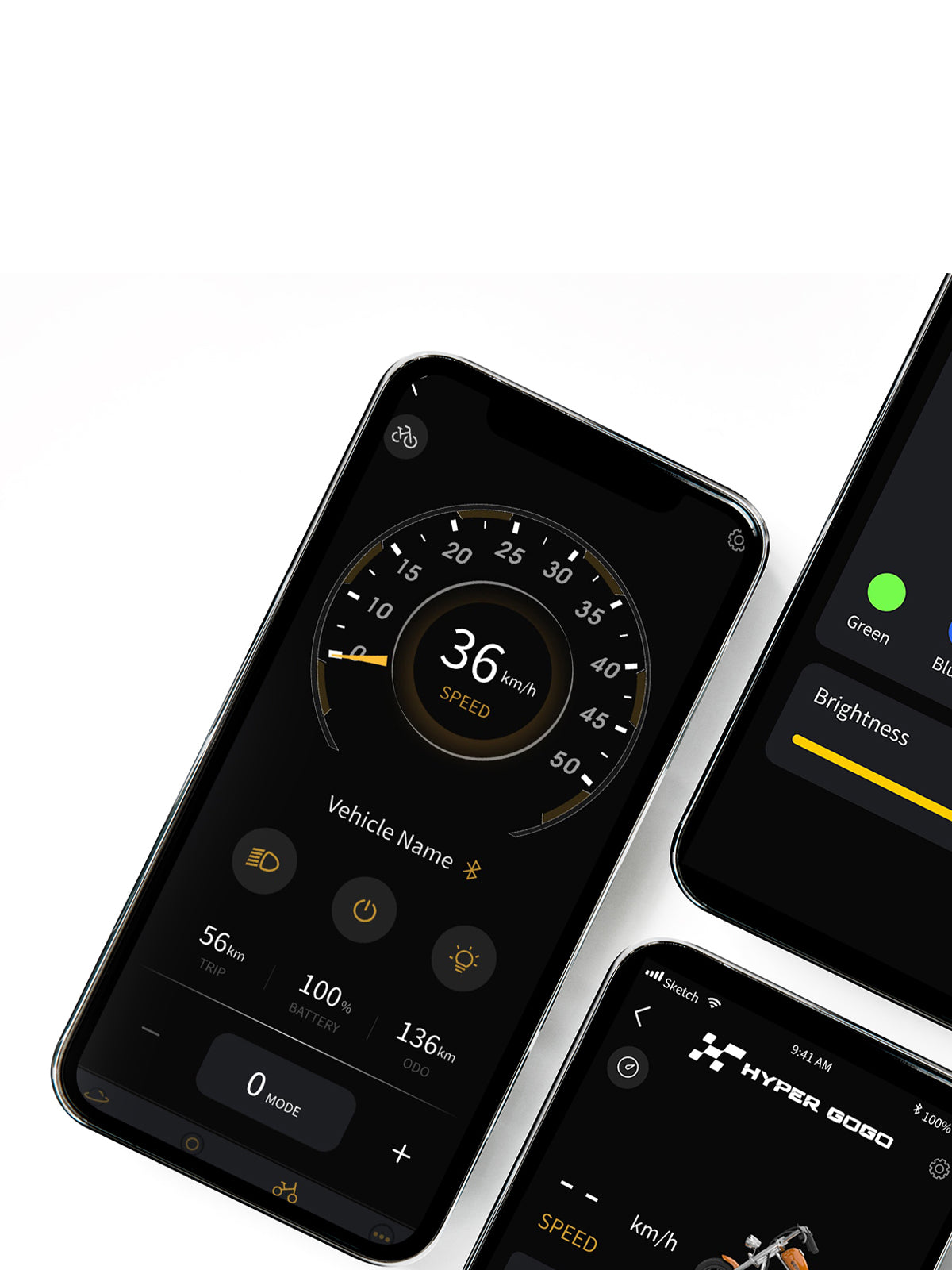 -BLUETOOTH CONTROL-
Customize speed, lighting, and music.

-NAVIGATION-
Easy, safe tracking and guidance.
-COMMUNITY-
Join parents, share milestones, foster safety.
The Power of Smart Parenting
With our intelligent control App, your child's safety is just a tap away. Enjoy the peace of mind knowing you can remotely manage the lights and speed limit for a worry-free ride.
Unforgettable Family Moments
Get involved in your child's exciting journey.
Deepen the bond and boost their confidence as they explore the world of riding with you by their side.
Riding Style Customization
Customize lighting effects and speed based on their preferences and skills. With our App, riding becomes an enjoyable, personalized expression of their free spirit.
Unique Chopper Style
Emulate a realistic appearance, offering your kid a cool and confident look that sparks imagination and admiration.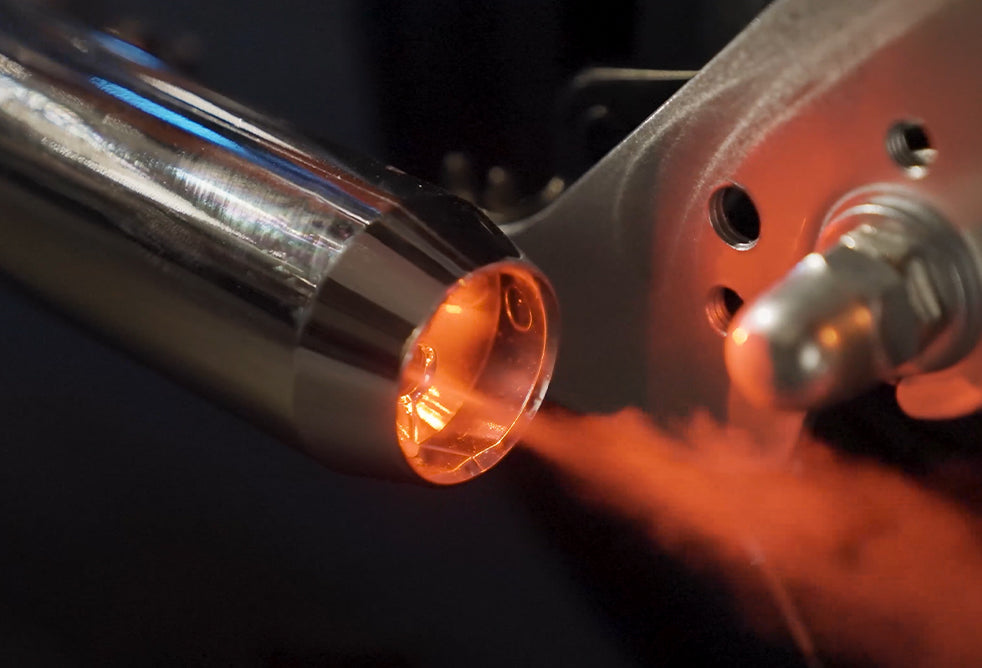 Experience the Thrill of Fog Effects
A simulated fog removal feature immerses kids in a realistic riding atmosphere! It makes the riding experience even richer and allows kids to enjoy riding.
Lights, Action, and Engine Roar
Real engine sounds meet dazzling color-changing lights. Immerse your child in a whole new world of riding adventure, stirring their imagination and boosting their fun.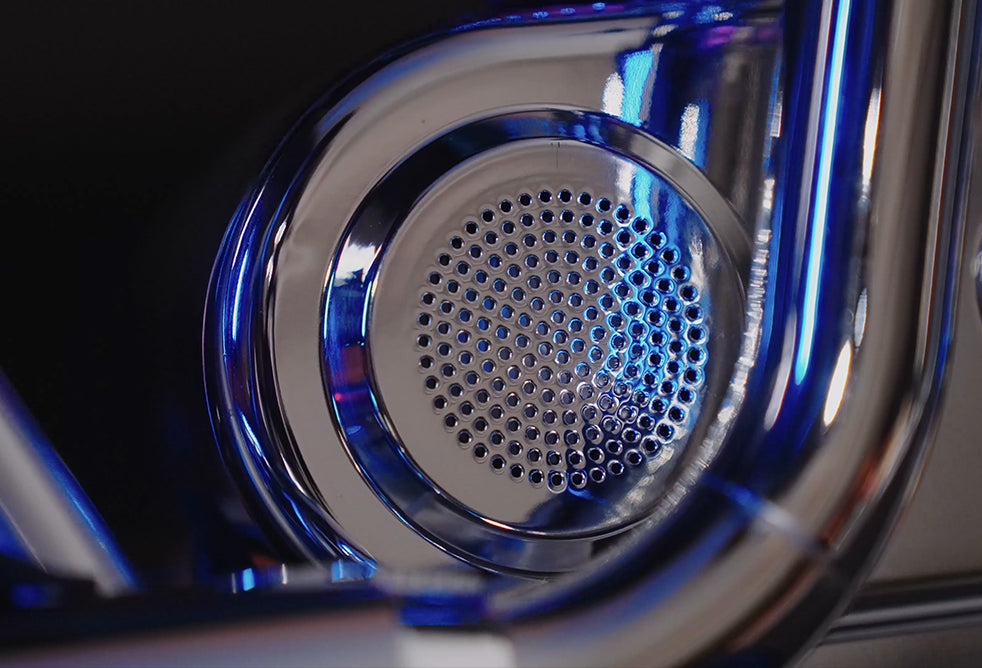 Ride to the Rhythm of Bluetooth Tunes
The built-in bluetooth speaker immerses kids in the magic of music! Whether indoors or outdoors, kids can enjoy quality music as they wish, adding more fun to the ride.
DIY Creates Fun
Foster your kid's creativity and hands-on skills, allowing them to enjoy the art of creating a unique ride.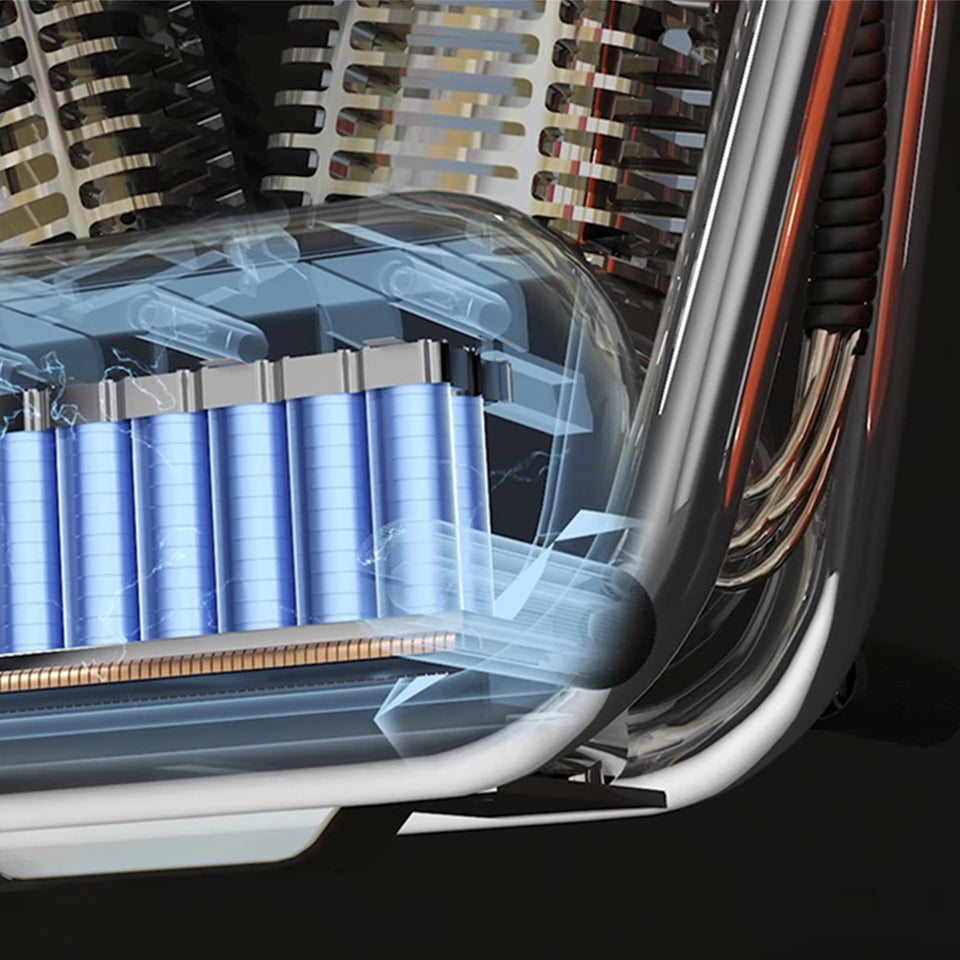 Large Capacity
12km Max Range
5.2Ah Li-ion Battery
Speed Display
Tri-Speed: 8km/h, 12km/h, 16km/h
Training Wheels Adaptability
Choose HYPER GOGO, Choose Fun Riding
Product Specification
Please note that the top range is achieved with a load of 60 kg, riding at 16 km/h on flat roads without strong winds at 26°C.
Specifications
Frame Material: Steel
Battery: Li-ion 21.9V 5.2A
DC Charger: DC 24V 1.5A
Motor: 24V 160W
Torque: 11N.m
Waterpoof Rating: IP4
Max Uphill : 10°
Max Load: 65kg
Max Speed: 16km/h
Max Range: 12km
Speed Mode: 3 Levels (8km/h, 12km/h, and 16km/h)
Brake: Rear Hub
Tire: Pneumatic Rubber Tires
Tire Size: 12 x 3"
Tire Pressure: 45-50PSI
Features
Display: Yes
Fender: Yes
App: Yes
LED Light: Yes
Smoke: Yes
Bluetooth Speaker: Yes
Weight & Size
Product Weight: 15.6kg
Package Weight: 18.8kg
Product Size(L x W x H): 1151 x 499 x 725mm
Package Size(L x W x H): 1075 x 245 x 525mm
Package Contents
1 x Semi-Assembled Kids' Motorcycle
1 x 4mm Allen Key
1 x 6mm Allen Key
2 x 16mm Wrench
1 x Charger
1 x User Manual
2 x Pedal
1 x Storage Box
1 x Front Wheel
1 x Fender
4 x Handlebar Clamp
1 x Kickstand
1 x Axle with Nuts for Front Wheel
4 x Bolt for Fender
4 x Medium Bolt for Handlebar
2 x Bolt for Kickstand